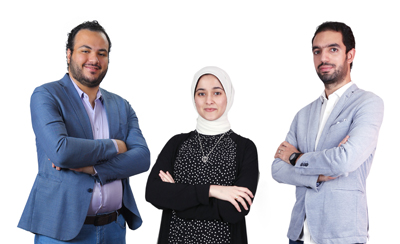 Industry : FinTech
Year Established : 2020
[gpur_review_template template_id="3989″]

TOGO
Company Brief
TOGO is a fintech startup that enables users to receive receipts digitally, save money and track expenses easily. TOGO aims to be your trusted financial manager that can advise on where and when to spend your money and the shortest way to 100% tailored financial/banking products. It's More than Digital Receipts!
Product Brief
TOGO is  a smart digital receipts ecosystem for the benefit of payment solution providers, retailers and their customers. TOGO is providing digital receipts as a service using our brilliant API that extracts the full dynamic receipt data from the POS and push it as a digital receipts to the preferable app for the end user. Digital receipts can be sent to our Application or to the digital payment application of our partners.
Target Market
TOGO is a solution that caters to the needs of three  customer segments: Individuals, connecting every single payment transaction with its full purchasing data; Retailers, providing direct marketing channel that connects them with their customers, let them understand customers behavior and personalize their offers; Banks & Financial Instutation, digital receipts are a unique costumers engagement tool for incredible level of loyalty.